Welcome to House St Katherine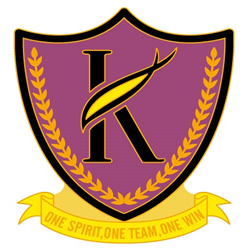 Katherine's Values: 'Independent, Effort and Encouragement'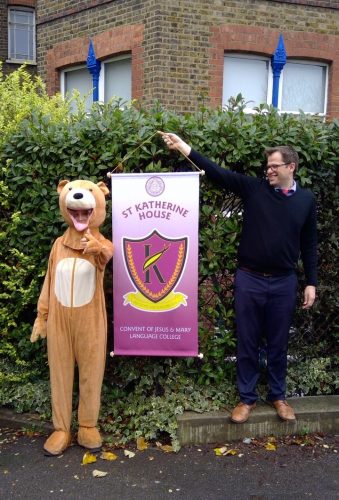 St Katherine House is an important part of our community at the Convent of Jesus and Mary. In St Katherine we focus on promoting a holistic approach to school life such as academic, social, sporting, leadership and responsibilities. We aim to show spirit and strength in what we do, while sacrificing to support those around us. As St Katherine sacrificed.
St Katherine's Motto: One Spirit, One Team, One Win
Our house colour is an amazing purple!
Our house song is 'Hall of Fame' by The Script.
https://www.youtube.com/watch?v=1yBc5aDEk5o
About St Katherine
Katherine was born in Alexandria, Egypt
She came from a noble family in Egypt, when it was occupied by the Roman Empire.
As a child and woman, she focussed on her learning. Which was difficult at a time when women's education wasn't valued.
She worked in the home spinning, sewing and praying through the night.
She argued with the Emperor Maxentius. For this she was tortured and starved.
The angels came and tended to her wounds
When she was finally executed she stood strong and devote.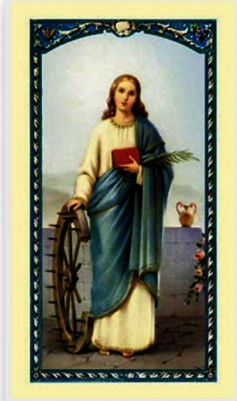 St Katherine – Feast day 25 November 
The Prayer of St Katherine:
Glorious St Katherine,
Virgin and martyr,
Help me to imitate your love of purity.
Give me strength and courage
In fighting off the temptations
Of the world and evil desires.
Help me to love God with my whole
Heart and serve Him faithfully.
O St. Katherine,
Through your glorious martyrdom
For the love of Christ,
Help me to be loyal to y faith
And my God as long as I live.
Amen
House Day Activities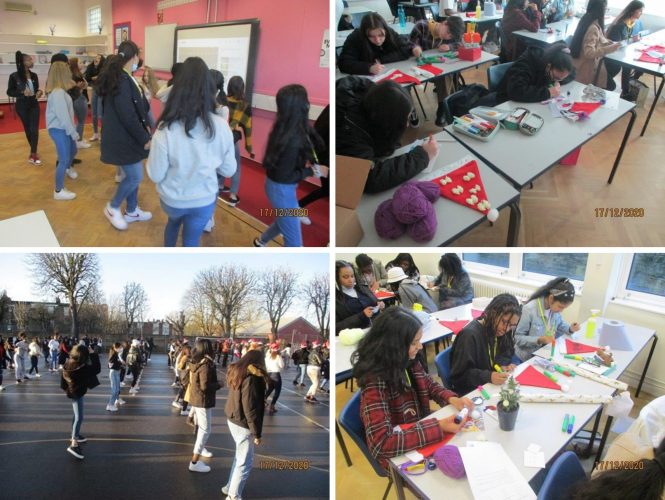 St Katherines – Lock down stories
Rainbow on pavement – Aliaa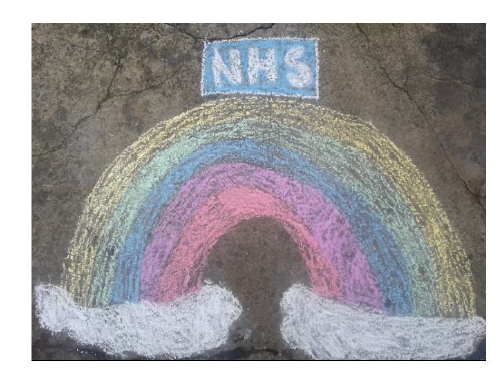 Some of Us – Maya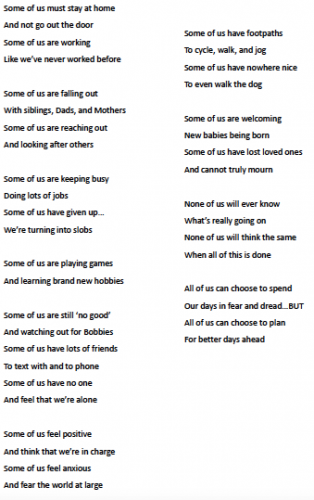 Cornavirus story – Patrycja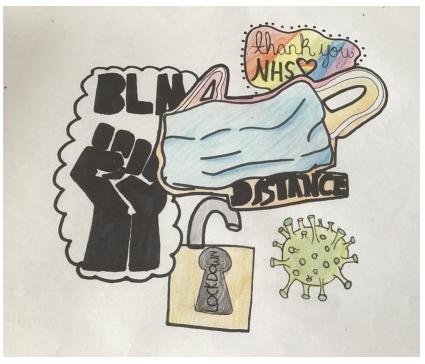 Lockdown Self-portrait – Mehad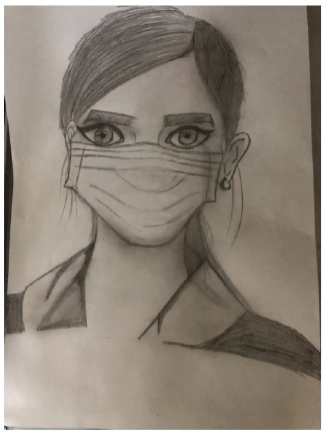 A CovidStory -Simran 11K
I wonder when it will get over
Man, and women self-isolated.
In everybody it spreads
Man, women and infant children.
I wonder when it is over
I feels like I am trapped here forever
Here I am in the ghetto
Trying to stay away from the matter
There is silence all over
And no one has the power
No conflict no war
But still kills millions
I wonder when I am back
To be me myself
Friends, neighbours, affected
And therefore, everyone is distanced.
I wonder this had never happened
And we all could stay united
Hope still in everyone
Praying for peace all around