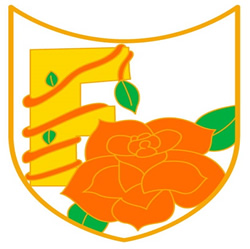 Welcome to House FLORENTINA
Florentina's Values: Honesty, Resilience and Success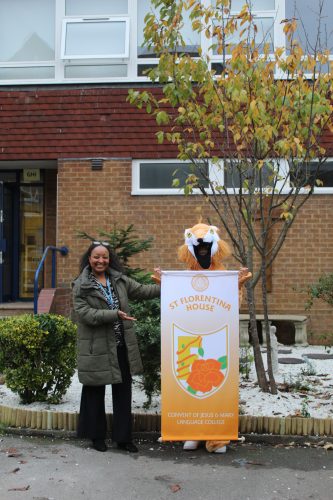 Our House is our Convent family. We are united, we are strong and we know how to have a good time when we are together! Our colour is orange and following on the steps of Saint Florentina.
We strongly believe that by supporting each other and with resilience and honesty, we can all achieve our dreams, flourish and overcome any obstacles!!
Our strength is our love for one another and our unity.. Florentina, a very special and unique House.
Mrs Jaafary
About St. Florentina
Saint Florentina modelled excellent behaviour from her older brothers. She became a role model for those who lived simple lives.
Often linked to 'blooming', Saint Florentina was a person who wanted to do her very best in everything she did.
Saint Florentina accepted that no-one is perfect but ensured that with growth and resilience, anyone can achieve and flourish.
Country of origin: Spain
Feast Day: 20th June  
St. Florentina's prayer
Dear St Florentina,
Help us to be good stewards, resilient and strong with whatever we may face in our lives.
Help us to speak only words of truth.
Guide us to come together as a family to support one another in order to succeed and achieve our goals.
Florentina's song
A Million Dreams
https://www.youtube.com/watch?v=-rxgAh1bnHU
Quotes from House Day 2020
Well, can I just start off by saying how AMAZING this house day was!? This year is my second year at convent, and each year seems to be getting better than the last!
What I loved about this House Day
The whole day was AMAZING overall, but my favourite part was probably the ' Jerusalema ' dance. I loved dancing alongside my form, and I had a great time overall! The outcome was great, and I really want this to happen again for House Day 2021!!!
Best activity
This year we had a LOT of arts 'n' crafts, but I'd have to say my favourite was the Christmas hats. I felt like a little elf, and it was honestly fun to see how creative my form mates are. Keep it up 8F!
Teeyah, 8F
House Day was unforgettable memory that I made with my friends and teachers. It was a wonderful day.
Nehal, 11F
My favourite moment on Christmas House Day was when all of Year 9 danced to the Jerusalema song. It was so fun to try and beat the rest of the forms and dance better whilst also dancing together in synchronisation. The adrenaline rush that I had during the dancing made me feel great all the way to the end of the day. It was the last day that I experienced in face-to-face school before the third lockdown so will have a special place in my heart
Dharsika, 9 Florentina 
"The best moment of the day was when we were decorating Santa hats. The classroom was filled with happiness and enjoyment. A smile was drawn on every student's face with a spark of creativity in their eyes. The bright orange (representing Florentina!) was clearly presented in each Santa hat with other beautiful decorations on it. We all had fun today!"
Valencia, 10 Florentina 
I enjoyed house day because I was able to have fun with my friends on the last day before the holidays. I liked the dance because it was a new experience where I was able to work with my class and have fun learning the steps before performing with my year group which was also very entertaining. I also enjoyed the activities because I could be creative while enjoying the singing and dancing with my friends. Overall I had a great experience working with my house to gain points to win while still having a fun time with my friends on the last day of term.
Jenessa, 10F
House Day was a very fun day, my favourite moment of House Day is that we got to personalise our own Santa hats.
Naomi, 8Florentina
I found the day itself a little bit stressful, because I was uploading photos to social media. But looking back, it was totally worth it because the students clearly made some happy memories, and the photos are there to show that.
Mrs Malsher
Research School Administrator and Librarian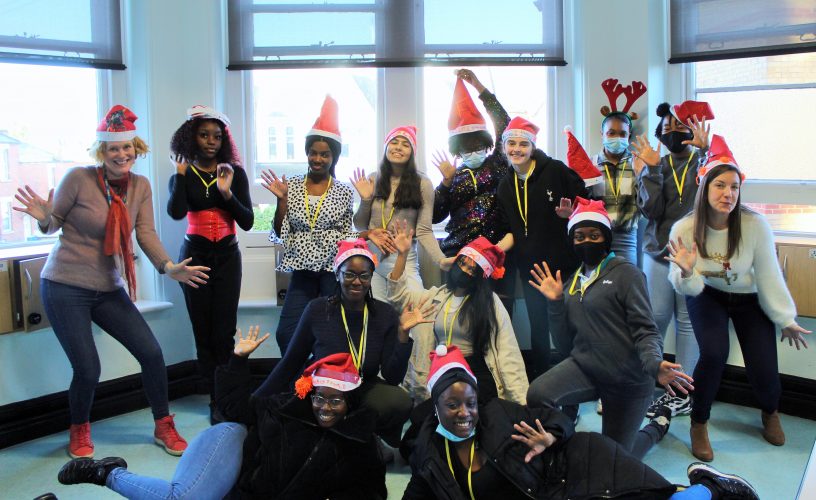 'Looking back now I think that it was the best House Day we ever had at the Convent. I enjoyed so much looking at everyone having fun making their hat or trying to guess the baby quiz. I think that my best part was when we all danced together in the MUGA. I will cherish this moment for ever and it showed the Convent community spirit and warmth.'
Mrs Jaafary
Head of house Florentina