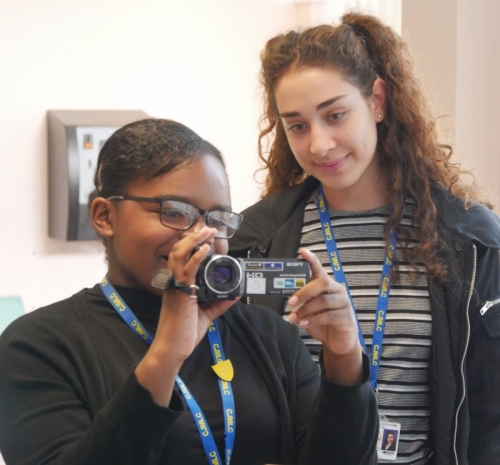 Creative Media
Creative Media Curriculum Map
Intent
The Pearson BTEC Level 1/Level 2 Tech Award in Creative Media Production is for learners who want to acquire technical knowledge and technical skills through vocational contexts by applying the learned knowledge and processes related to investigating, exploring and creating media products. The qualification will broaden the learners' experience and understanding of the varied progression options available to them through the three units which will analyse various sectors of the media and how they are used in today's society. This will also help to develop an understanding of how the media has developed over time, for example, from print to digital media in terms of the publishing sector.
Implementation
Term
1-      Internal assessment
2-      Internal Assessment
3-      External Assessment
Year 12
Exploring Media Products-

Learners will develop their understanding of how the media is formed of sectors, who through their products create meaning for their audiences. Learners will examine existing products, their meaning and media production techniques.

This unit will help to build on their existing knowledge of how they are members of an audience who are targeted by the media for various purposes. It also begins to explore how they are no longer a passive audience but that they too create the media through interaction with social media and Vlogging and YouTube for example.

Developing Digital Media Production Skills-

Learners will have prior knowledge of purpose for audience and the denotation/ connotation of media texts. They will now understand the various media sectors and how audiences are targeted.

They will begin to build on this by looking at a range of past and present media products, such as podcasts, magazines and mobile

Apps. They will examine how media products have changed and developed over time whilst continuing to engage audiences for given purposes.

A continued development of production techniques and how the audience has changed, learners will select media products from one of the three sectors: audio/moving image, publishing and interactive, and explore how genre, narrative and representation are combined to engage their audiences through further analysis and creation of their own product.

Create a Media Product in Response to a Brief-

A task will be set and assessed by the examination board. This task will be completed under supervised conditions. This unit is a synoptic unit, as it draws together knowledge, understanding of media audience and production techniques in order for learners to create their own product according to the set brief.

The set task will be completed in 9 hours of supervised sessions.

 
Impact
Students will be equipped to complete Level 3 courses as preparation for entry to higher education or an apprenticeship in a range of subjects/areas. The course also Inspires and enthuses learners to consider a career in the creative digital media industries, rather than just to participate in media recreationally, for example surfing the web or using social media. The course also gives learners the potential opportunity, in due course, to enter employment within a wide range of junior job roles across the creative digital media sectors. Junior job roles include, for example, photographer, sound recordist, assistant editor, assistant web designer and assistant games designer.
Learners will have the ability to work to a set brief with the audience in mind. Assessments throughout the year will consist of assignments which will be measured against the learning criteria, Pass, Merit and Distinction. Students will be supported throughout the course and intervention and additional support offered based on the levels produced in assignment work.